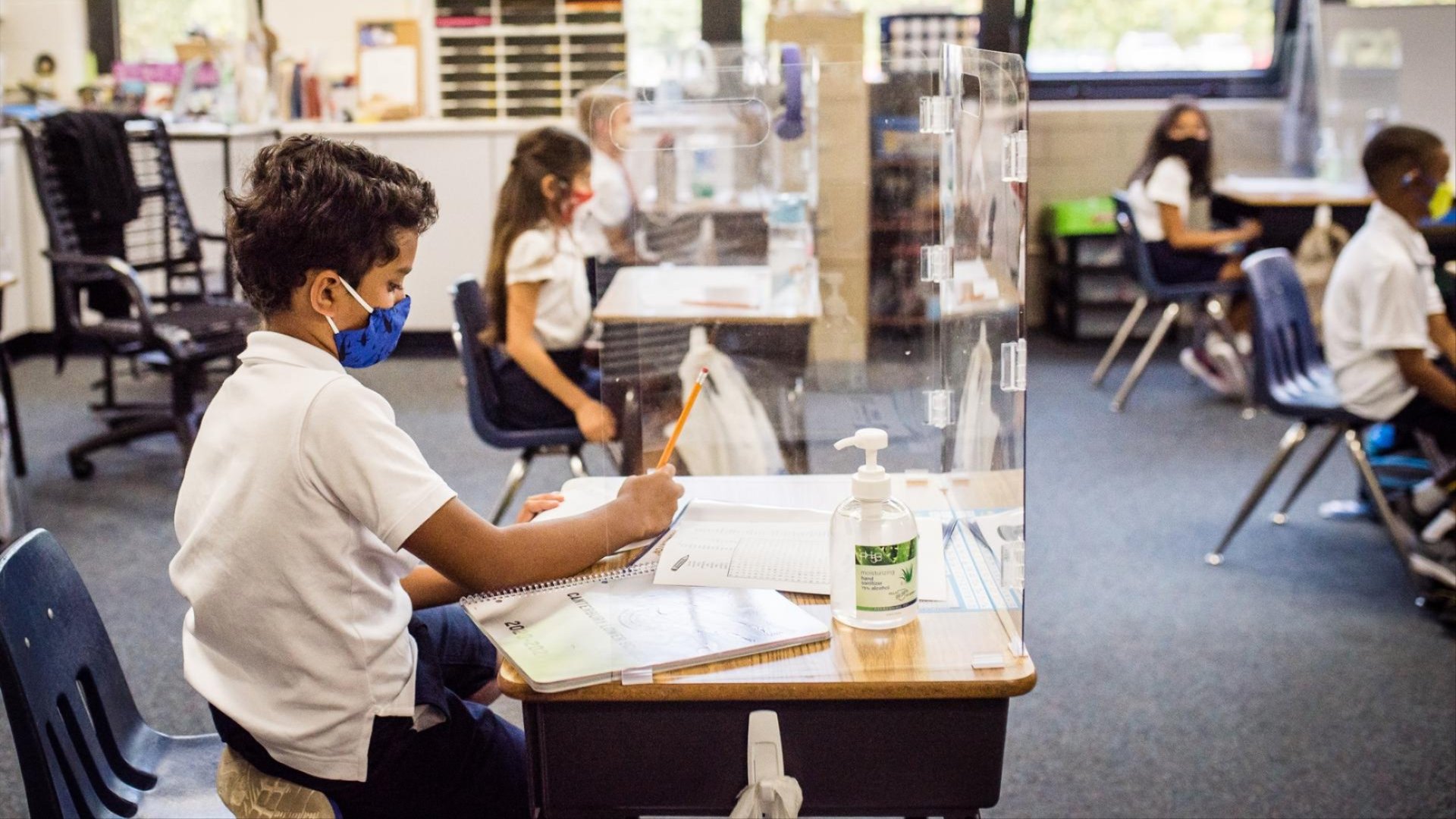 Tuesday, September 1, 2020
The school year is off to a great start because of how our community has rallied together to keep each other safe. In that vein, we want to issue a friendly reminder about the COVID-19 pledge to which every Canterbury family has committed. Specifically, we want to emphasize the importance of the daily checklist (see below) that all Cavalier families should conduct on a daily basis, including temperature checks. There are some updated symptoms per the ISDH, and you can find those below.
Thanks for all that you are doing to mitigate the spread of COVID-19 in our community!
Canterbury COVID-19 Safety Pledge
In order to foster the safety of our students, staff, and parents in the Canterbury community, and in accordance with our school's motto of Integritas in omnibus (Integrity in all things), do not forget to do the following daily:
Conduct a health and symptom screening before my child arrives at school each day (a screening form will be provided for reference).

Conduct a morning temperature check before my child arrives at school each day. If the temperature reads 100.4 or above, I will keep my child at home for the day.

Refrain from sending my child to school if they are exhibiting any symptoms designated by the Allen County Board of Health as potentially related to COVID-19.

Abstain from the practice of providing fever reducing medicines for the purpose of sending my child to school.

Keep my children home when they are sick or exhibiting symptoms of general illness.
Temperature 100.4 degrees Fahrenheit or higher when taken by mouth

Sore throat

New, uncontrolled cough that causes difficulty breathing (for students with chronic allergic/asthmatic cough, a change in their cough from baseline)

Diarrhea, vomiting, or abdominal pain

New onset of severe headache, especially with a fever

Loss of taste or smell
5601 Covington Road • 3210 Smith Road • Fort Wayne, IN 46804